Dashboards for digital signage ?
You may wonder what are the cases where you may need dashboards for digital signage purposes ? Well, currently with the COVID19 / Coronavirus epidemic, digital signed can be use to inform people.
In this example, we will explore how to embed an interactive dashboard in easyCMS to display latest statistics about the epidemic.
Create a dashboard in Google data studio
The first step is to gather the data (from the right source) and create a dashboard to display it. We need to keep in mind that the final use will be for digital signage and so the layout must be optimised. See below the example for the COVID 19 pandemic.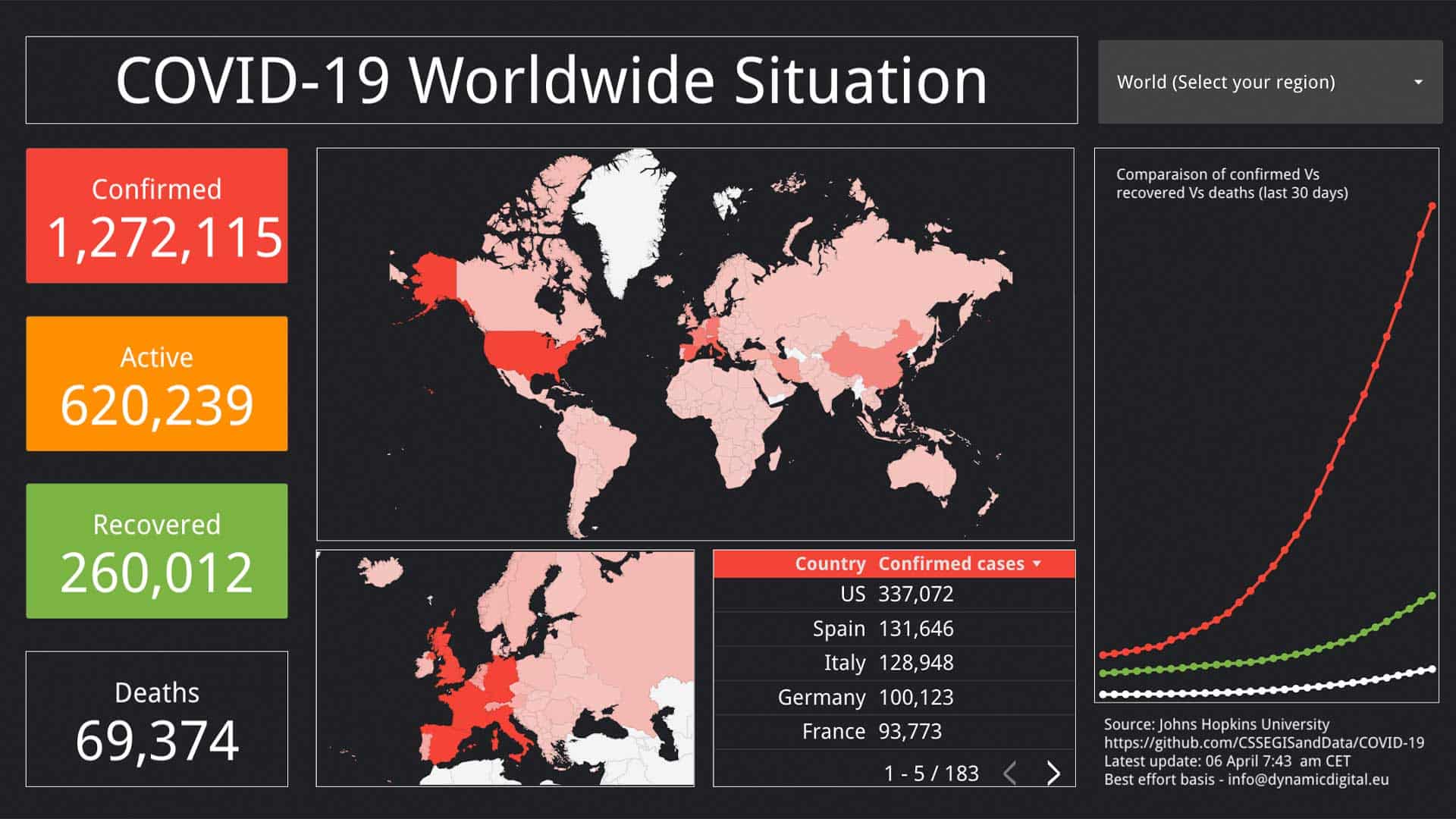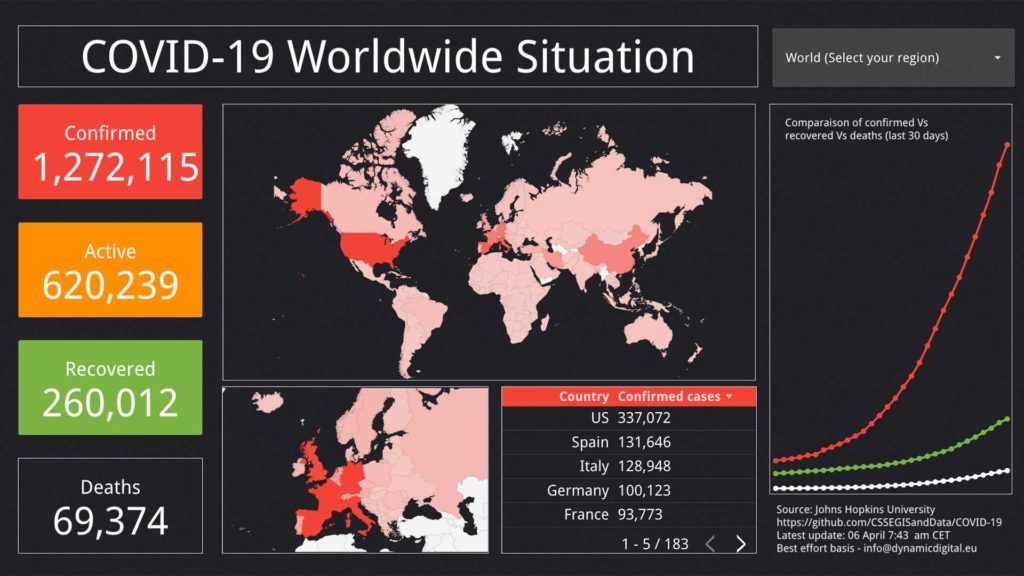 You can learn how to create this dashboard by following the instructions in the video below. This is a good basis for any dashboard you would like to create.
The key is to get the data that can be easily used in Google Data Studio. In this case we used a CSV, but you can automate the data updates by linking services like google analytics, google big query, …. This depends on what you want to display.
Integrate a dashboard to easyCMS
Now we will add the dashboard we created to easyCMS. It is very simple to do using the share feature of Google Data Studio. You just need to make sure to publish the dashboard as public.
You can add some infografic and images or videos in relation to the topic. What we did in this case, was to add a news feed using RSS ticker. This is a great add on and make a good impact on your audience. Finding RSS feeds with images can be tricky sometimes, but you will find plenty with just texts. All major news outlet has one.
You can watch the video below where I explain what are the steps to integrate a dashboard to easyCMS.
I hope this short tutorial was interesting and that you learned something. If you have any questions please contact us.