Digital Signage for Restaurants & Bars
Our digital signage software is perfect for restaurants and bars. It allows you to easily and quickly broadcast multimedia content. This communication tool specially made for digital communication Is a great asset to any restaurant or bar. Use it for showing off promotions, dish of the day, menus, social networks. You will love it!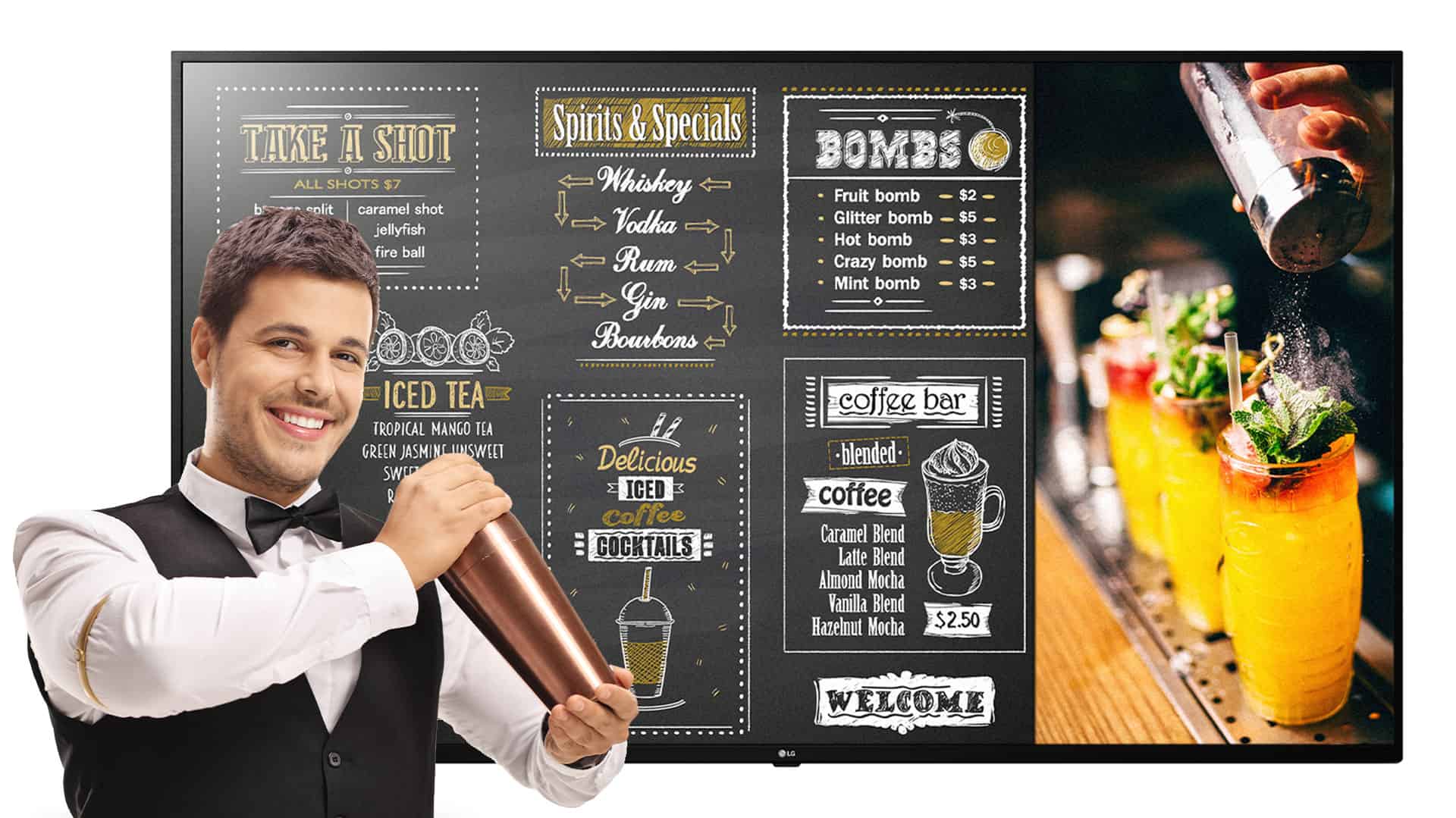 The advantages
Give a modern image to your restaurant
Reduce the perception of customers waiting
Inform your customers about the promotions of the day
Highlight your products easily
Reduce paper printing costs
Schedule promotions in advance
Digitalize your restaurant and bar
Digital signage for restaurants and bars is an effective solution to improve your communication. You can easily broadcast your menu, dish of the day and your promotion. You can place several screens in your establishment and then manage the content in groups or separately according to your needs. Some screens can display drinks, others dishes depending on their location in the establishment.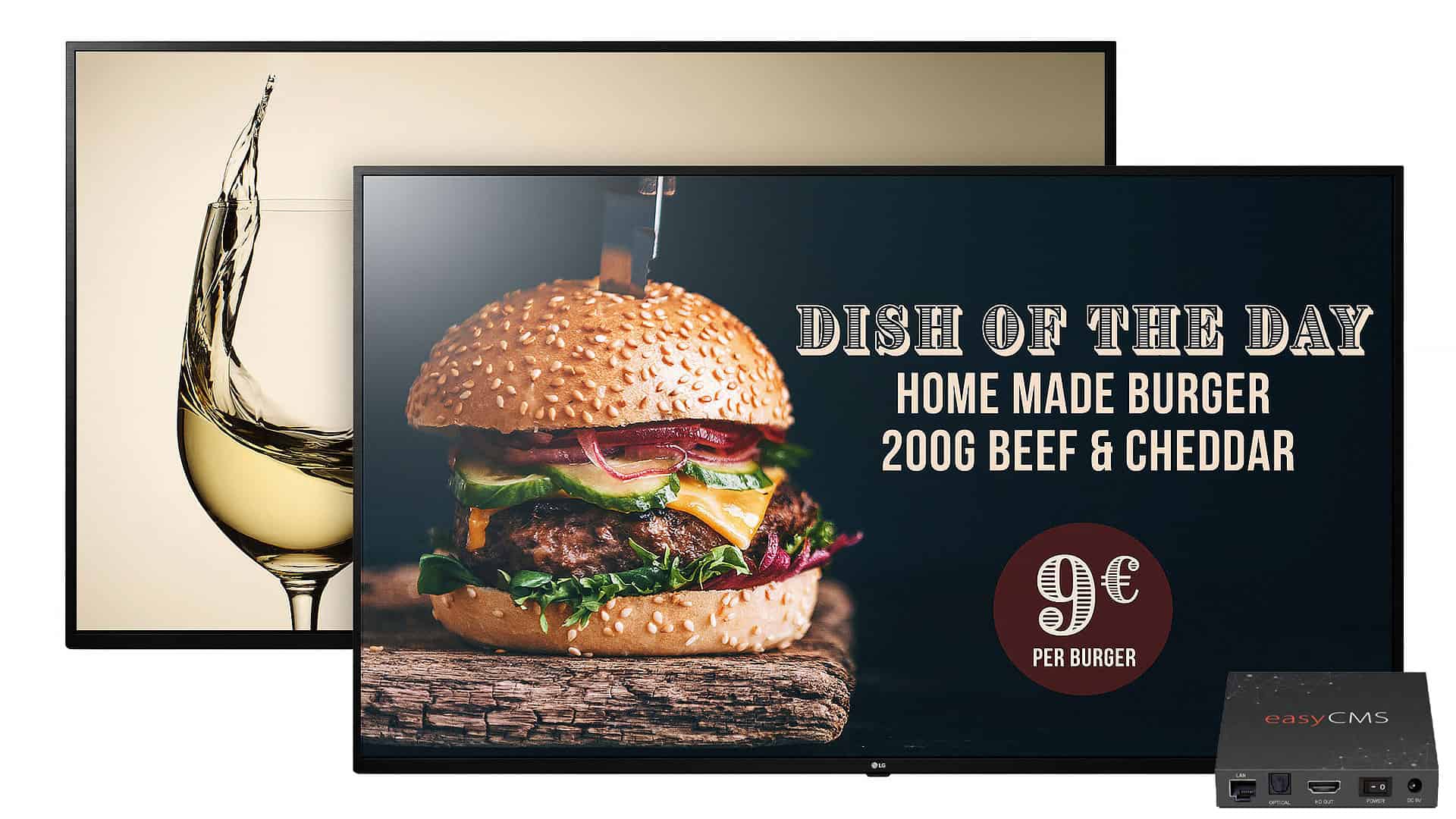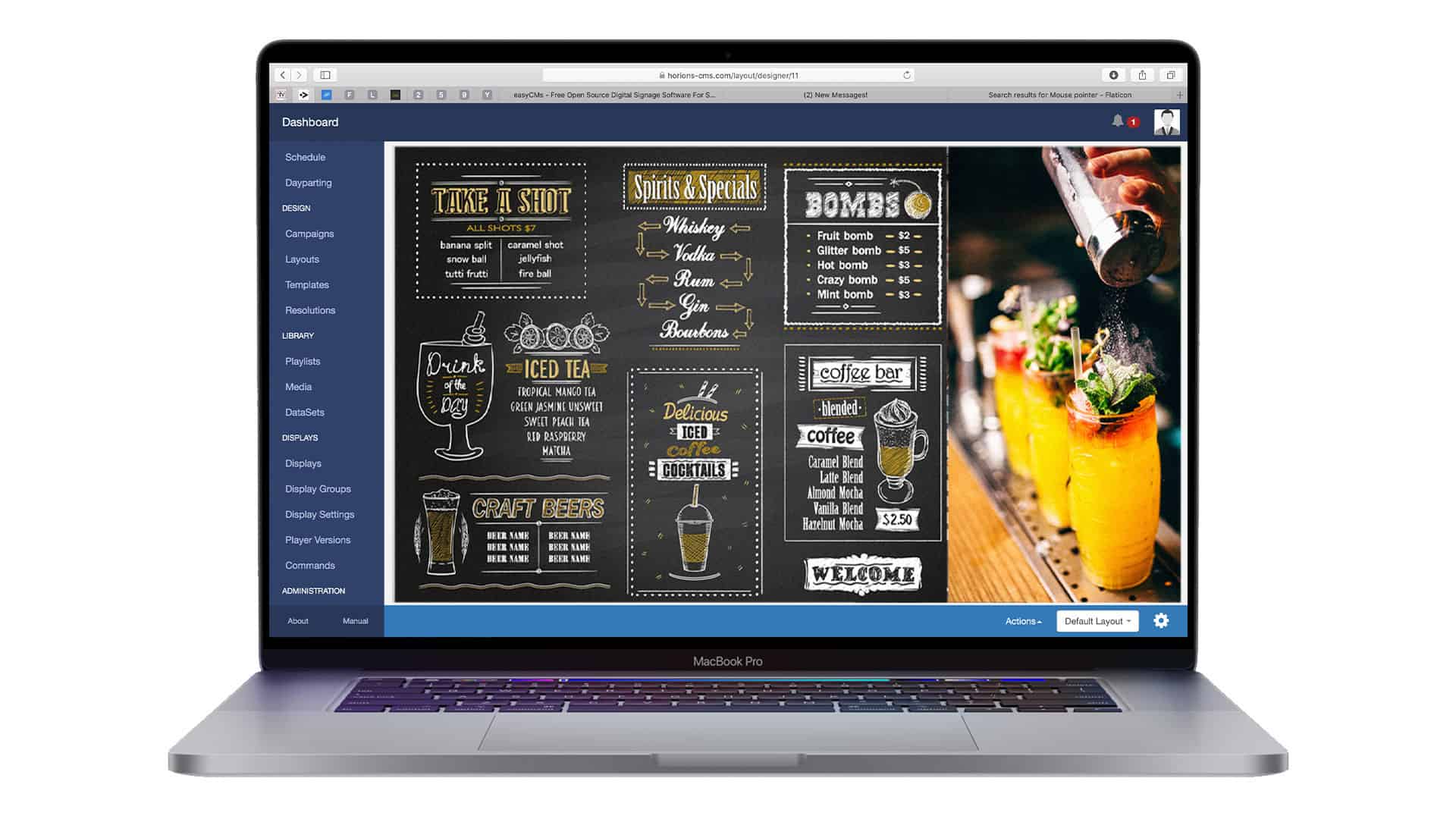 Custom Layout
Content is king! Indeed the acquisition of an LCD screen and a Digital Signage solution is only the beginning. Fueling your screen with quality content on a suitable digital layout is the key to success. Our experience in creating content for digital signage is put to your benefit. You can use pre-configured layouts or we can create one as needed. If you wish, you can even create the layout yourself.