Free Open Source Digital Signage for schools
easyCMS is based on a free open source digital signage software. This is why there is no recurring fee. Once you purchase the player or licence there are no other costs. This is a perfect solution for schools, colleges, and universities that want to save on deployment. Our all in one package contains an LCD display, an Android player and a wall mount. These are specially selected to offer lasting performance at the best price. Plus we offer a 30% discount to all schools and student organisations.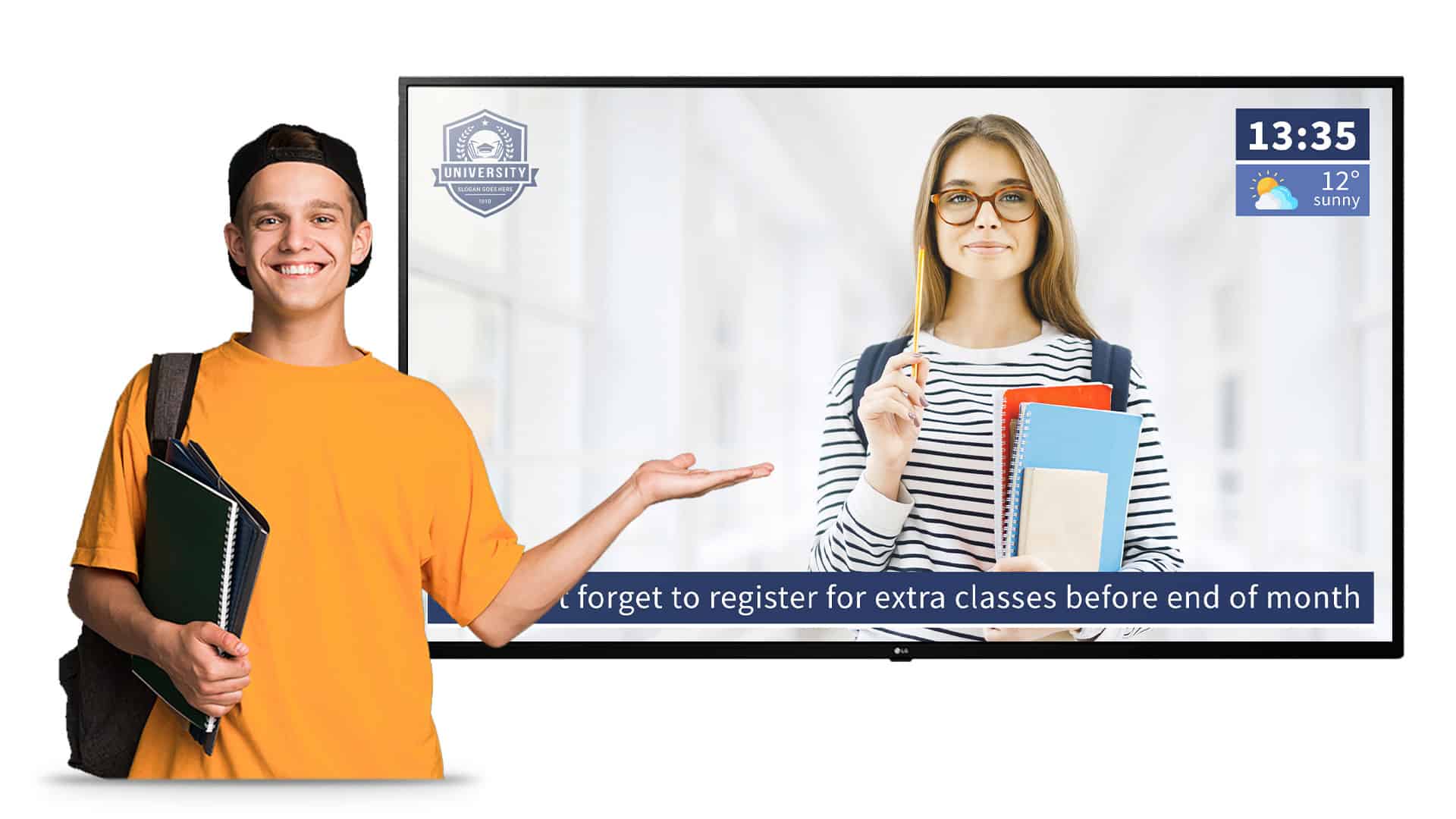 The advantages
Affordable digital signage solution
Discount of -30% for schools
Inform students and teachers easily
Communicate in a dynamic and modern way
Easily broadcast information and alerts
Manage one or more screens from a central point
Digital Signage for schools
Using Digital Signage in schools has many advantages. First it will add a modern and interactive way to inform students about what's happening . Then it has the  possibility to be updated instantly in case of special events, or even emergencies. If you manage several schools or campuses in different locations you can update and change the content in one place. You can tailor the content to each location as well.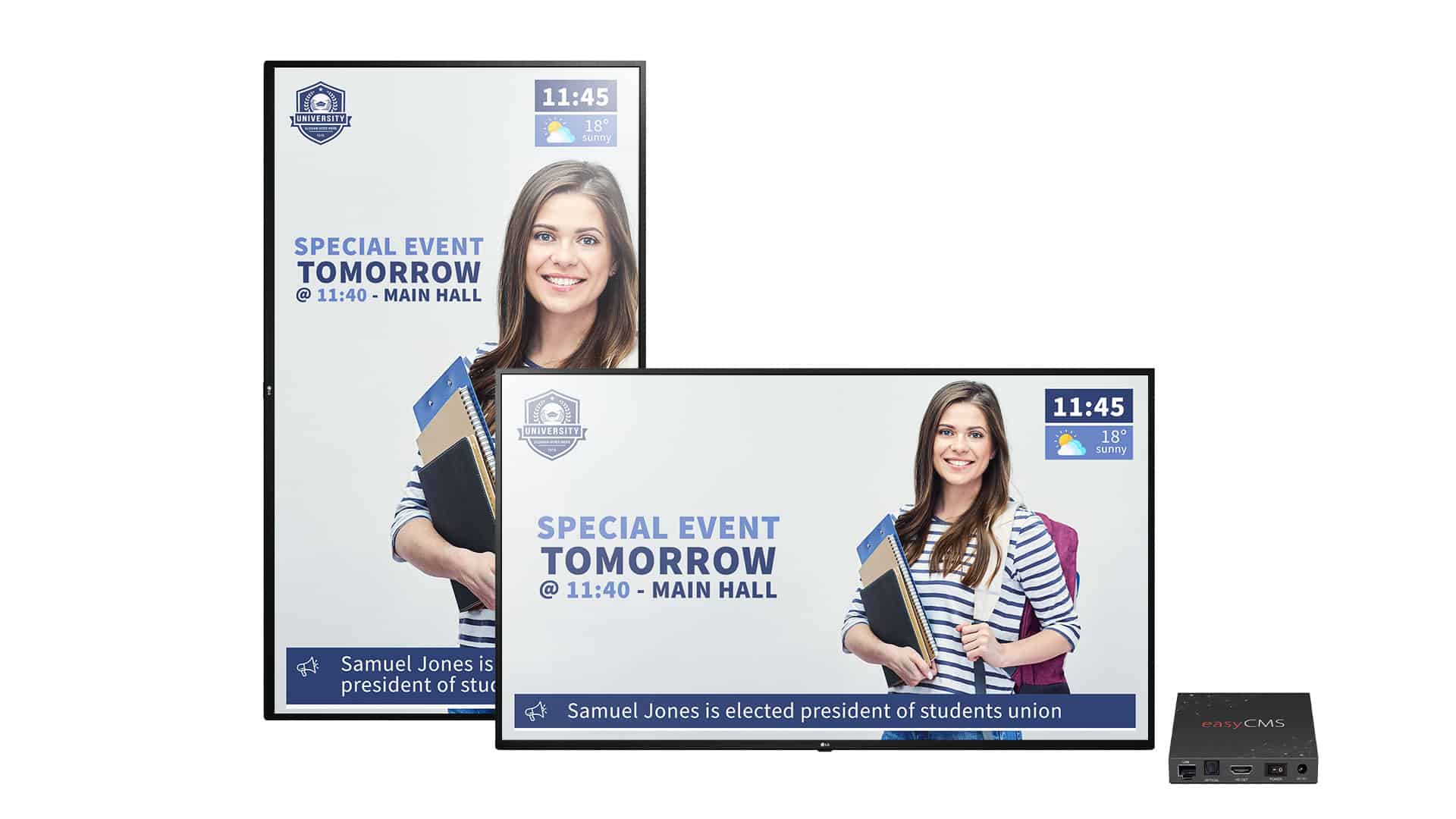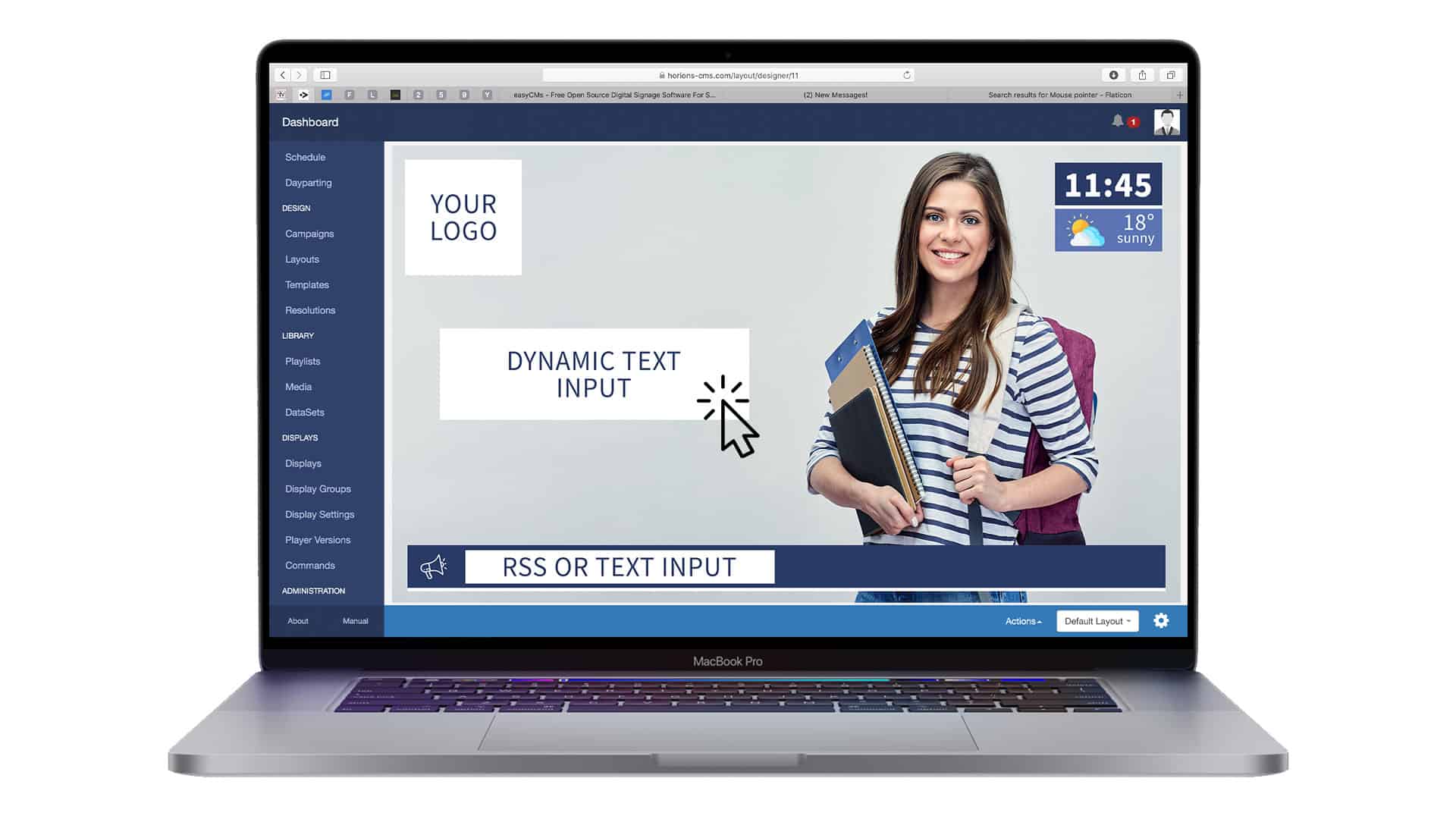 Custom Layout
Content is king! Indeed the acquisition of an LCD screen and a Digital Signage solution is only the beginning. Fueling your screen with quality content on a suitable digital layout is the key to success. Our experience in creating content for digital signage is put to your benefit. You can use pre-configured layouts or we can create one as needed. If you wish, you can even create the layout yourself.
A complete solution
Our all in one solution reflects our philosophy of simplifying Digital Signage. When you buy our solution with LCD screen, everything is included. Your player is pre-configured with your content and adapted layout. The screen is delivered with its standard wall mounting. Installation is very simple, It's Just Plug & Play!