Indoor LCD displays for digital signage
Our Digital Signage solution with LCD screen is the result of more than 10 years of experience.
easyCMS has partnered with LG to offer a selection of professional indoor LCD screens at the best price. If you are looking for a solution on TV, our screen and player bundle is an ideal choice. Our selection is based on professional LCD screen models for intensive use.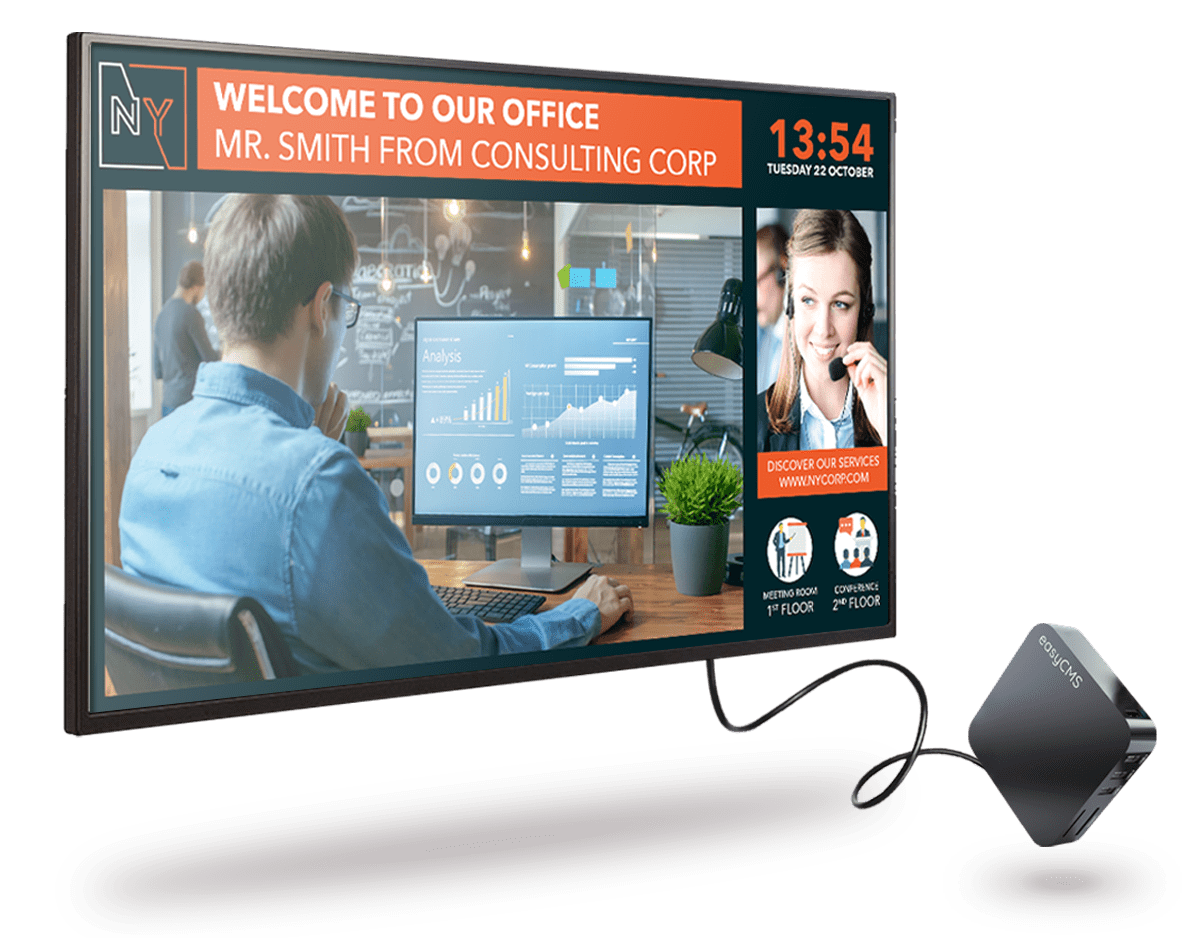 A Simplified Signage Solution
Digital signage can seem complicated to set up in your company or institution. This is why easyCMS has implemented a solution for simplified dynamic display. Thanks to our expertise, you don't have to worry about anything. Your multimedia content and layout will be prepared in advance by our team of designers. You will receive all the elements necessary for the installation of the screen. All you have to do is connect the screen, and off you go!
Commercial Displays
LG's LCD displays are known for their unbeatable value for money. This allows us to offer a low cost solution without compromising on quality. The screens of the LG UT640S range are designed for 24/7 use in all types of environments. Their high brightness and their modern design allows them to be placed in halls, waiting rooms, restaurants, reception offices, schools, … their UHD resolution makes it possible to display high-quality dynamic content to catch the eye of your target audience.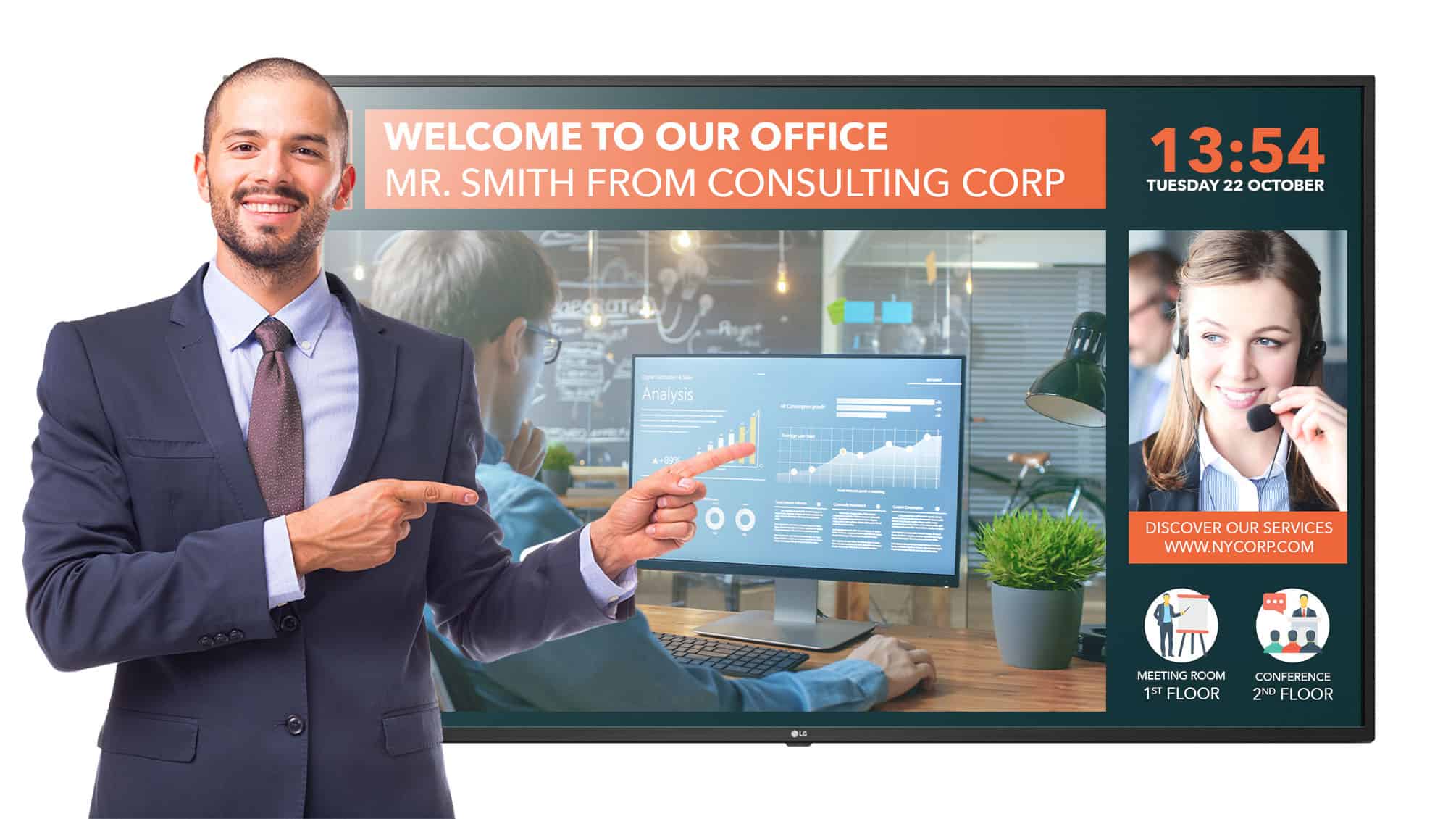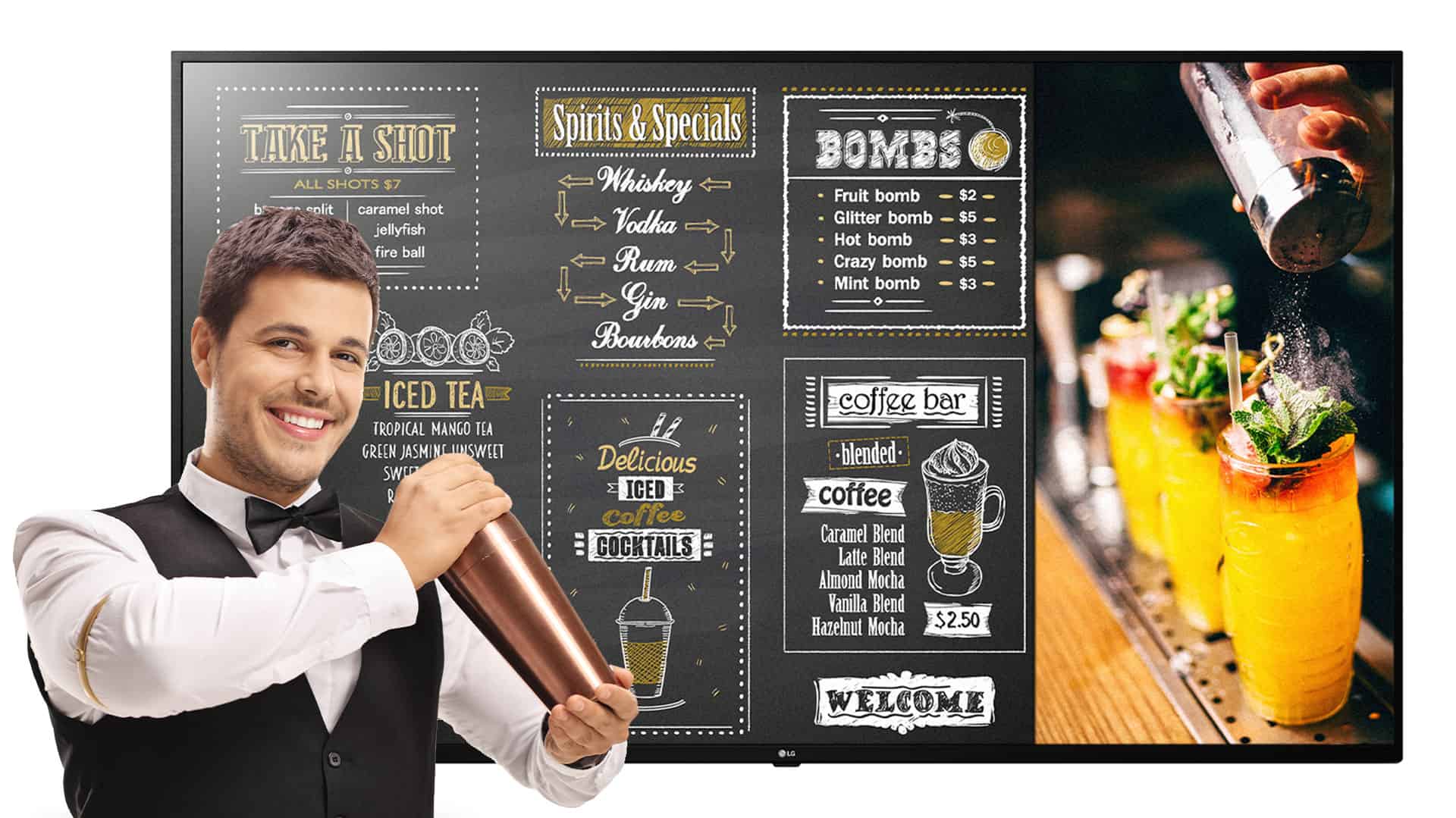 Custom Layout
Content is king! Indeed the acquisition of an LCD screen and a Digital Signage solution is only the beginning. Fueling your screen with quality content on a suitable digital layout is the key to success. Our experience in creating content for digital signage is put to your benefit. You can use pre-configured layouts or we can create one as needed. If you wish, you can even create the layout yourself.
A complete solution
Our all in one solution reflects our philosophy of simplifying Digital Signage. When you buy our solution with LCD screen, everything is included. Your player is pre-configured with your content and adapted layout. The screen is delivered with its standard wall mounting. Installation is very simple, It's Just Plug & Play!