Digital signage for Internal Communication & Offices
easyCMS is based on free Open Source Digital Signage software. This is why there are no monthly recurring fees. Once you have purchased the player, there is no other cost. It is a perfect solution for companies wishing to go digital. Offices, meeting rooms, waiting rooms, cafeteria and canteen, … Dynamic signage in companies is a major asset for informing your employees and customers. Our all-in-one pack contains an LCD screen, an Android Player and a wall mount. These are specially selected to offer lasting performance at the best price.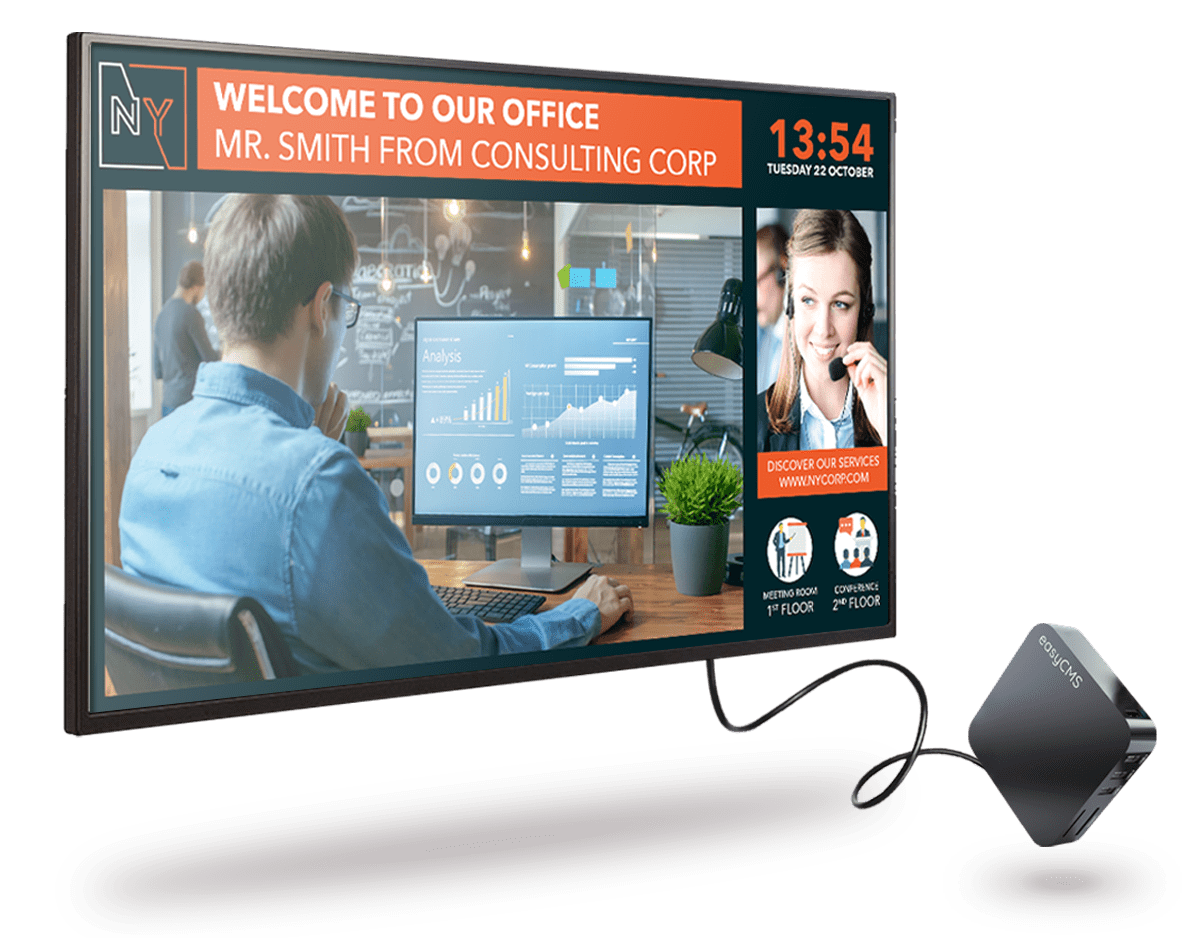 The advantages
Inexpensive & affordable Digital Signage Solution
All-in-one solution easy and quick to integrate
Inform your employees and customers easily
Communicate in a dynamic and modern way
Easily distribute information and promotions
Manage one or more screens from a central point
Digital signage for businesses
Your business can use digital signage to better communicate with employees, helping to improve productivity. Good communication can motivate your staff by highlighting key achievements or displaying the latest sales figures, for example. It is an efficient and modern tool which allows messages to be spread over several departments, floors, buildings … and even in different countries.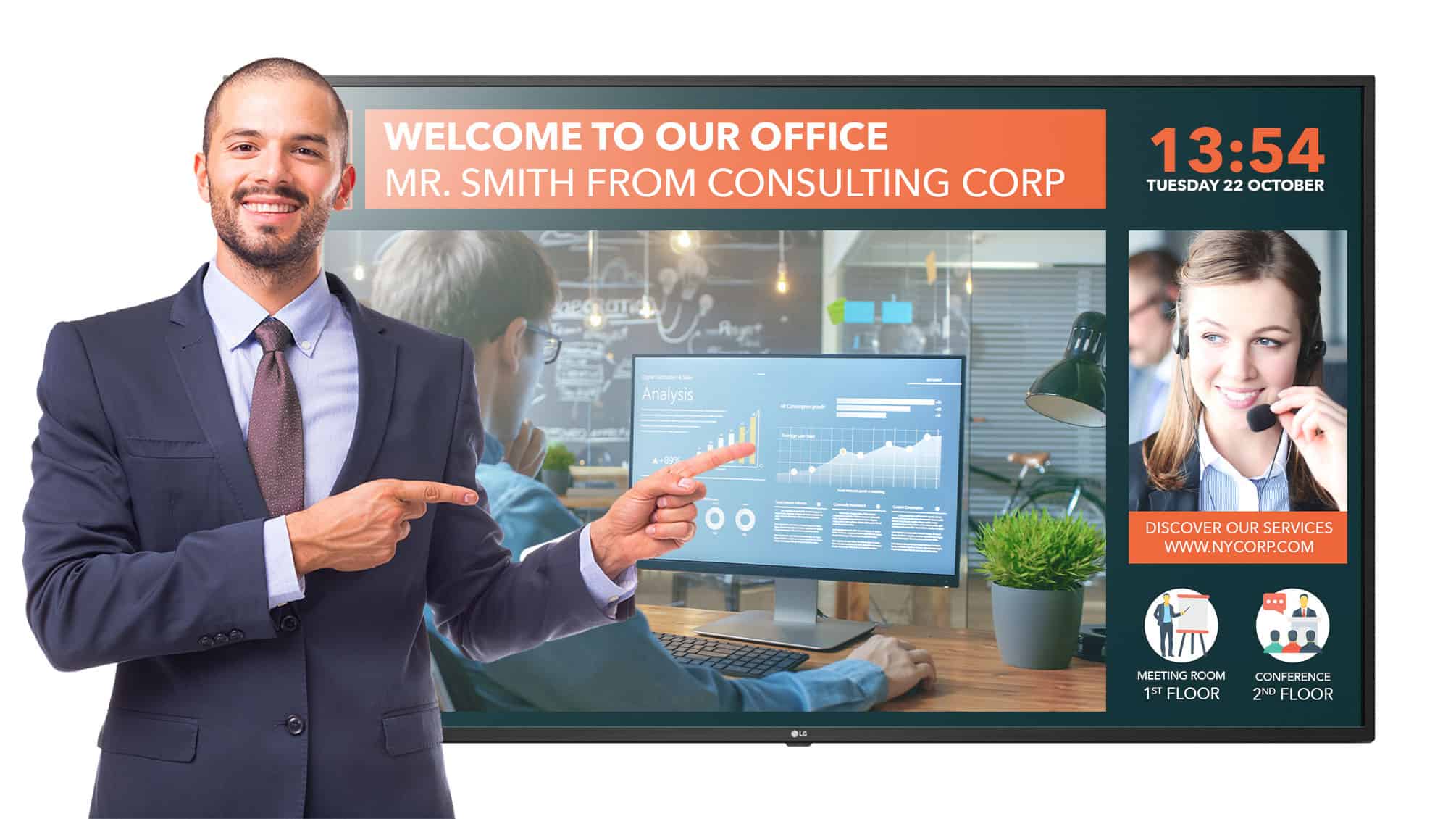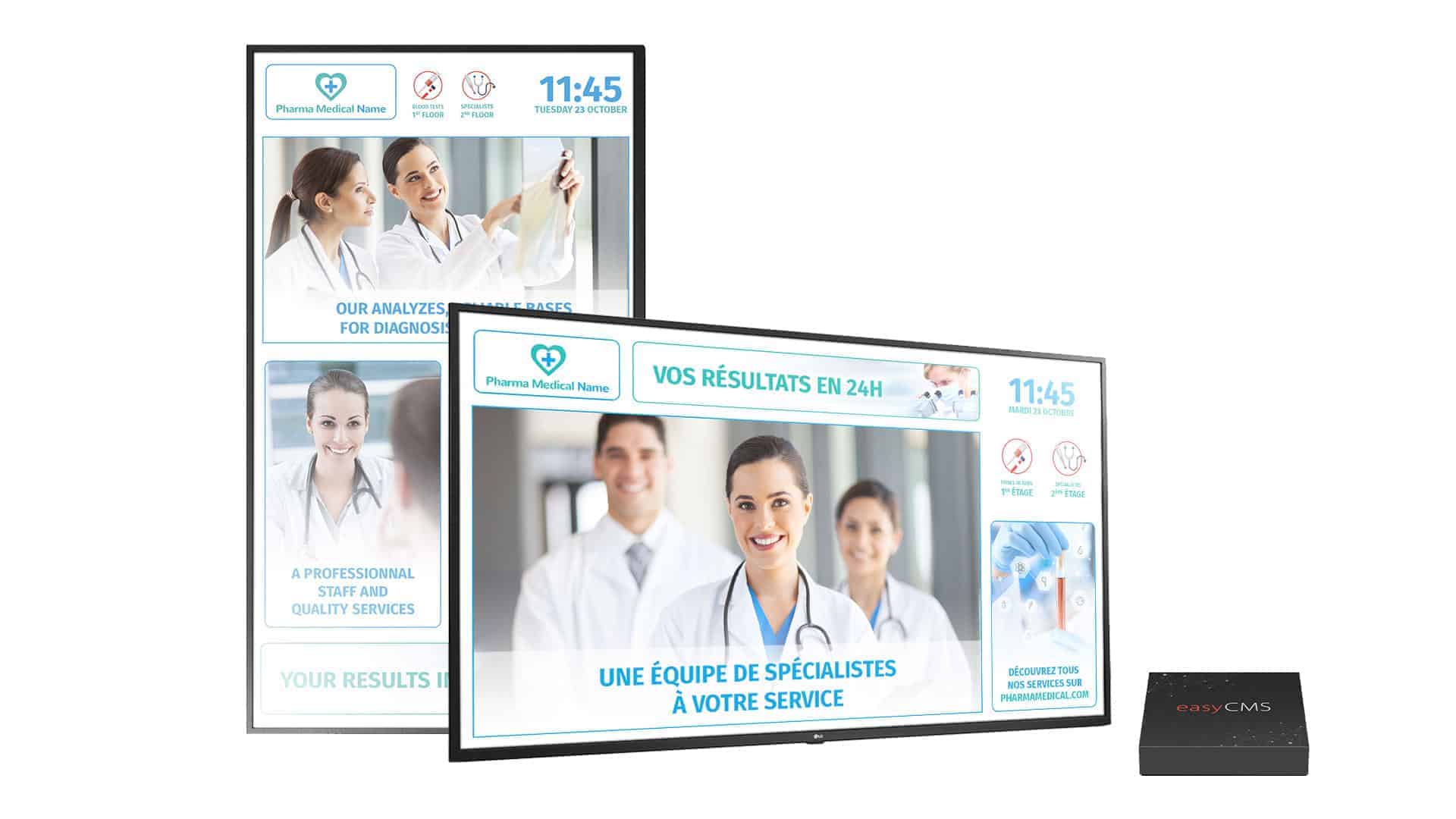 Endless possibilities
Digital signage gives you the ability to broadcast many types of media such as videos and images. You can also use dynamically updated content like news feeds or weather forecasts. Your first custom layout is included for free with your logo, news feed and weather. If you have specific needs, such as viewing sources specific to your business, we can help.
A complete solution
Our all in one solution reflects our philosophy of simplifying Digital Signage. When you buy our solution with LCD screen, everything is included. Your player is pre-configured with your content and adapted layout. The screen is delivered with its standard wall mounting. Installation is very simple, It's Just Plug & Play!