About easyCMS and DynamicDigital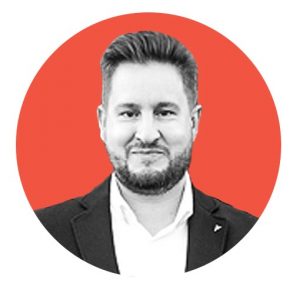 Hi, my name is Yves Benini (follow me on LinkedIn), the Founder & Director of DynamicDigital, established in Warsaw, Poland at the center of Europe. It's a pleasure to meet you!
easyCMS is a product owned by DynamicDigital and was launched in early 2016. I could feel the need for a low cost digital signage CMS with no recurring monthly fee to fit the needs of many businesses. To achieve this, I used an existing Open Source CMS solution proven for it's reliability and carefully selected hardware to offer a turnkey "Plug & Play" solution. It quickly grew and in 2019, the easyCMS webshop was launched to provide better and faster service. With easyCMS, you get a low cost solution with premium quality customer service.
With easyCMS you will benefit from a long experience in the Digital Signage Industry so you don't have to worry about anything. You will get the support you need, whatever your level of expertise is. Your success is my first priority and you can count on me and my team to help you get there.
Visit our Digital Signage blog